Hiya everyone. Just before I get into this post, I thought I'd mention that I recently started a Youtube channel! I upload every Sunday (and maybe have some surprise videos as and when) so chances are, you've missed a cheeky upload! Please go and subscribe and show me love because it's scary business!
https://www.youtube.com/channel/UCBxyLhN7ZlrZeyD0SDHPSqg
I've had a lot of time off for summer as of late so thus, I've needed a lot more stuff to do with my life. I've watched a LOT of tv shows so I thought I'd show my current faves!
#1 – The Vampire Diaries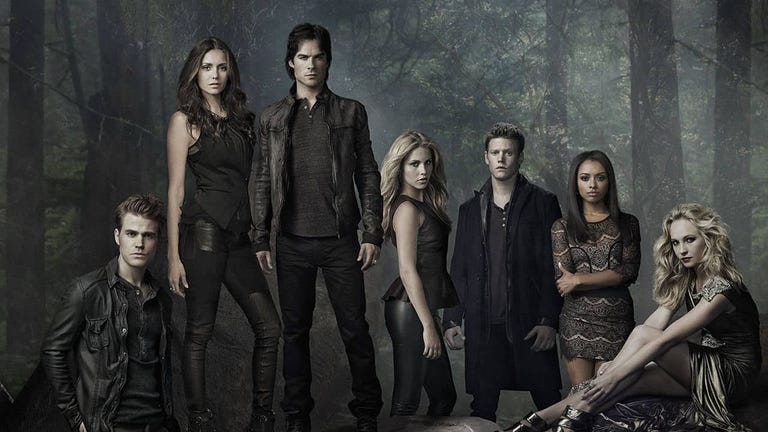 I've loved this show since it came on air in 2009 but I think I watched a few seasons and then stopped. I am pretty sure Elena wasn't a vampire when I stopped watching. I picked it back up a couple months ago and somehow I'm on season seven and loving life. I am digging the Damon and Elena relationship more so than Stefan and Elena which is super weird because I thought I'd hate it!
#2 – Queer Britain
I remember hearing about this coming out and I just never watched it on it's release. I was looking for shows after exam season, ended to fill up my time, and I got this. I really like it. It's really eye opening for allies and maybe lgbtq+ people who are very very lucky to be accepted. It's very emotional, to say the least. I finished season 1 in one night because I was so hooked!
#3 – The Walking Dead
I know, I know! Super late to the party here. I have like a massive overactive imagination so things like this are risky business for me. Anything horror plays in my mind for MONTHS or YEARS. I still have reoccurring dreams after watching the Tooth and Claw episode of Doctor Who when I was younger – I've watched it since then and I get the same nightmares hahahah. But this is kinda fine. A bit jumpscary but I can manage haha!
#4 – Brooklyn Nine Nine
Again, late to the party but I have watched a fair few of these episodes before on TV! I started watching it episode by episode, season by season, and I'm loving it. I love following the storyline rather than just watching random episodes but I guess it's the same for everyone!
What tv shows are you currently watching? Hopefully I'll have more shows to watch hahah!
Instagram | Youtube | Twitter | Facebook | Bloglovin |Snapchat : s.ophieharris